Can Face Oils Stop Sagging in it's Tracks?
The march of time: There's really nothing you can do about it. And unless you have a full-time dermatologist in the house and spend thousands and thousands of dollars—and never make a bad decision about the sun or weather—then there's little that you can do to stop how aging plays out on your face. You'll get wrinkles. You might have sun spots. And laugh lines? They're well earned but distracting nonetheless. And that doesn't even consider just what aging itself does to your skin. Elasticity and plumpness can all be a byproduct of the march of years.
However, as you notice those things, you can also start to put some routines and some products into good use to help slow down the aging march. One of the most helpful products are oils. Which facial oils should you turn to for help, and what do they accomplish? This graphic helps explain it.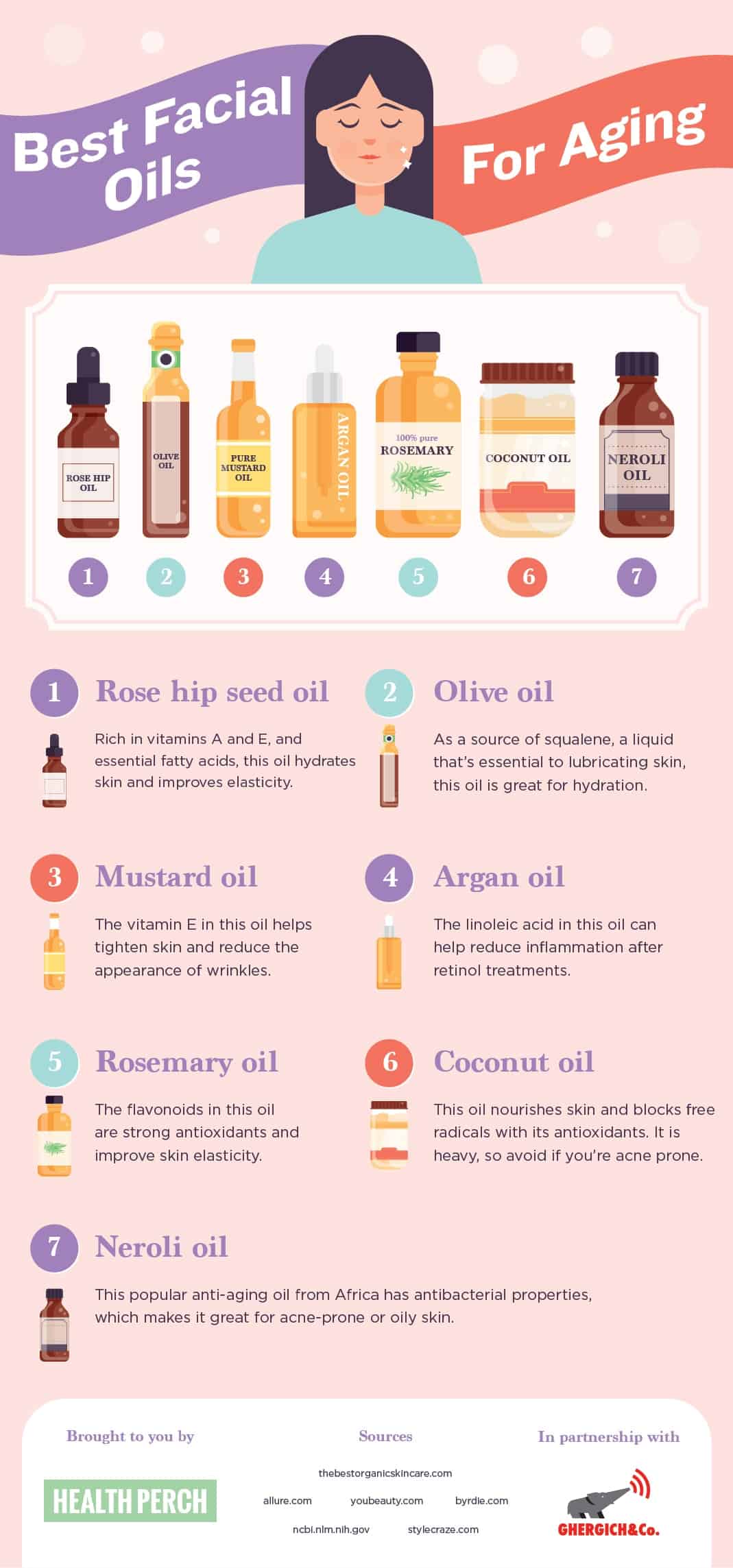 "Can Face Oils Stop Sagging in its Tracks?" on Health Perch
About author: Danielle Emig is a freelance writer and lipstick lover living in New York City. Originally from Portland, she moved to the big city with only a suitcase full of shoes and a mind bursting with dreams. It was her desire for adventure that led her to NYC, and even working unpaid internships and odd jobs to make ends meet — like cocktail waitressing at a pirate-themed bar — wouldn't deter her from making it as a writer and editor. Two years later, she landed at InStyle Magazine and hasn't looked back since. When she's not sipping out of a lipstick-stained wineglass, Danielle loves to cook, make jewelry, and hang out on her fire escape.